To use one of the pre-defined label definitions
, simply select it in the list.
To create a new label definition
, click the
Add
button, then specify the label setup (label width/height, number of labels across/down, margins, etc.).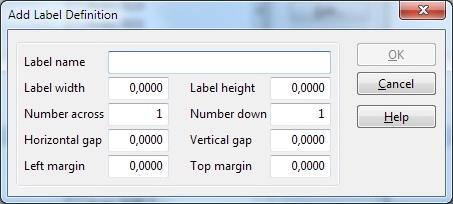 Click
OK
to close the 'Add Label Definition' window. You see the new label definition in the list of saved label definitions.