Navigation: SoftCAT FAQ > Customization >

How do I rename a field?
In the data entry window, simply right-click the data field you want to rename and choose Rename Field from the popup menu.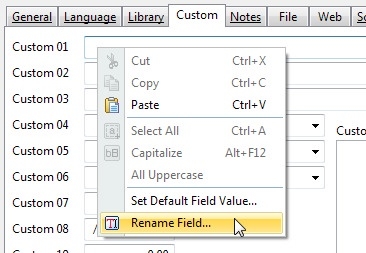 Then enter the new field name in the 'Rename Field' window.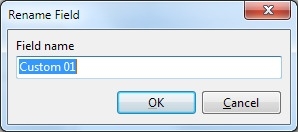 Note: You can also rename fields from the 'Database Setup' window (Tools->Database Setup).